Extra Curricular Activities
At Mad Hatter's we take pride in the variety of extra curricular activities we provide. Please see below for more detail on our regular extra curricular activities.
In addition we have a host of annual and seasonal activities. During the year we celebrate many different cultural festivals such as Diwali -the Hindu Festival of Light; Chinese New Year and Christmas, when we hold a Nativity and Christmas party.
We host an annual open day for prospective new parents and children and various social events for the children, such as an end of year picnic and concert or sports day.
We also have other special events for the children, such as Liphook modellers club train, which the children can ride on, a farm with lots of animals that the children can see, touch or hold. Zoolab, bring insects of the giant variety and the children learn about them through the ranger's stories and information sharing. You will find pictures of some of these events on our Facebook page.
Our regular extra curricular activities
Yoga & Mindfulness
---
In 2018 we started to introduce various wellbeing and mindfulness techniques. Through basic yoga and deep breathing exercises we are able to encourage the children to better understand their emotions. As a nursery, we have found this particularly important during the Covid-19 lockdowns and thereafter.
During Lockdown 2020, Miss Bowers achieved a Children and Young people's mental health and wellness diploma and has been able to implement that. We are also very fortunate to have been given a great resource and training from Liphook Infant School which includes many techniques that the children learn throughout their entire education through to year 6 at the school. This is called Trick Box. Trick box is a programme designed to build positive life habits which help the children to feel empowered and gives them methods to help calm and relax in different situations. We have found all the different methods we use have a positive impact on all the children's emotional wellbeing.
---
Gardening Club
---
Mrs Casey began her gardening club in the Autumn of 2019. She wanted the children to have focused gardening experiences to compliment our forest school and conservation lessons. To date, the children have undertaken activities that include planting bulbs for the Spring, making bird feeders for the birds in Winter, we had a race to see who could grow the tallest sunflower, planted raspberry bushes alongside our existing thornless blackberry bush and we've also grown pumpkins from seed too.
Future lesson plans include further development of the nature area, constructing a hedgehog run to help with the current crisis in the decline of the numbers of hedgehogs, lots of planting and growing, harvesting of the blackberries, raspberries and apples and lots more...
---
Kindermusik
---
Kindermusik with Ali provides unique, fun filled music and movement sessions through age-appropriate activities for the younger children.
The educational content and high-quality instruments and props enable the children to develop their sense of rhythm, self-expression, confidence, and physical control. Favourite activities such as the light show and parachute songs combine textures, sounds and movement for a multi-sensory learning experience. Ali joins us once a week in Little Hatties.
---
Pro Tot Sports
---
Pro Tots Sports is a unique sporting and physical development programme, specifically designed for nursery school aged children.
The programme for younger children puts emphasis on body strength, body awareness and motor coordination, along with emphasis towards specific skills acquisition for the variety of sports such as kicking, catching, throwing, tracking and anticipation. Michael comes once a week to Big Hatties.
---
Roots and Shoots
---
Mad Hatters Nursery are members of Roots and Shoots, a conservation group set up by Jane Goodall to help school aged children understand the need for all of us to help look after our planet. We are very fortunate to have a previous parent from the nursery who teaches conservation through art with the children. She comes once a week to draw and chat with the children. The nursery received an award from Jane Goodall in March 2019 for our work with the children.
---
Forest School
---
Forest school sessions began at Mad Hatter's in January 2020 and have been hugely successful. Forest school is a way of outdoor learning that gives all children the opportunity to achieve a different skill away from the classroom. Children develop their self-esteem and build their confidence while learning and discovering in a natural environment. Children take part in learning about the wildlife around them and the different trees and flowers that grow in our woodlands. The children also experience den building, woodland arts and crafts, story telling, whittling, bug hunting and so much more. Forest school is a whole new world waiting to be explored.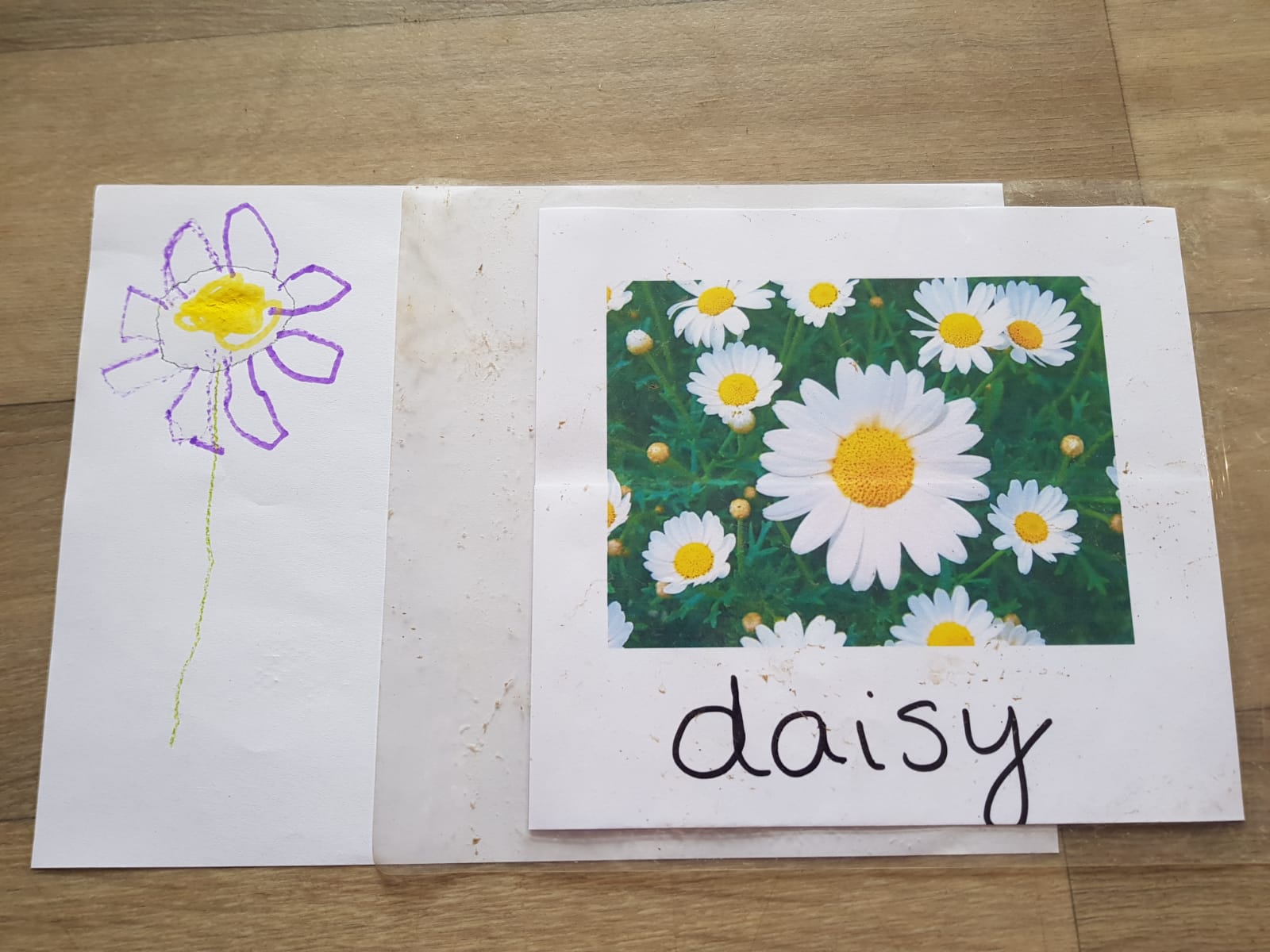 ---
---